Exhaust-Gas Analyzers Laboratory
---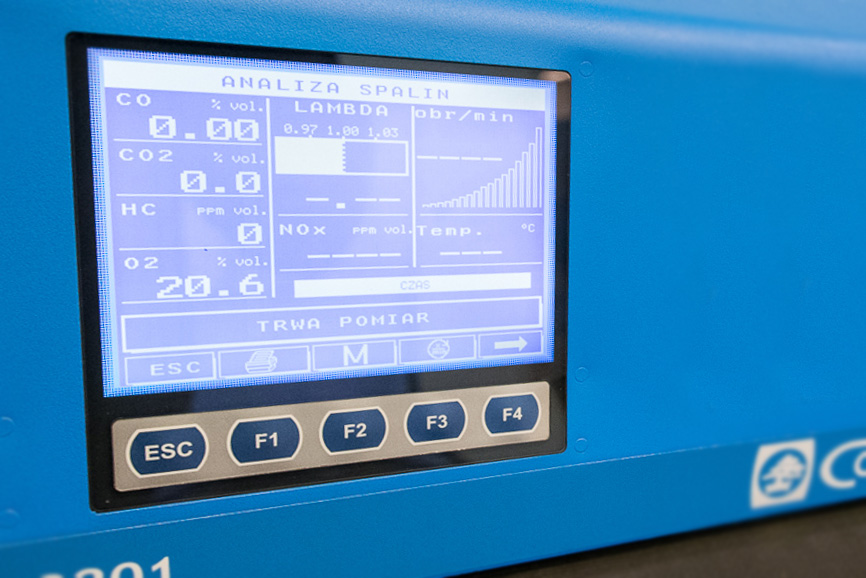 The Automotive Exhaust-Gas Analysers Measuring Laboratory provides services within the scope of:
Revalidation of automotive exhaust-gas analysers;
Calibration of automotive exhaust-gas analysers.
We guarantee professional and quick ("while-you-wait") revalidation service of your exhaust-gas analyser submitted personally, by service personnel, or by any shipping agency chosen by you (if the analyser submission form has been prearranged by phone).
To speed up the completion of the service of revalidation of your automotive exhaust-gas analyser, rendered through a chosen courier company, please fill in and sign a relevant application form, where the following information should be provided:
Data to identify the instrument submitted for revalidation;
Data to identify the customer who commissioned the instrument revalidation service with an annotation about the analyser submission form (the courier company).
Photocopy of previous legalization or in case of first claimed analyser after conformity assessment – copy of conformity declaration should be annexed to the application of relegalization.
Within the service, we offer the following, free of charge:
Follow-up examination of analyser readings;
Professional consulting services;
Information regarding the application of the legal regulations on exhaust-gas analysers;
Reminder of the expiration of the analyser revalidation certificate.
The service cost is PLN 200, in net terms. The customer will receive an analyser revalidation certificate; in case of refusal to issue a revalidation certificate, the customer will not be charged with any costs of the inspection operations carried out.
The analyser submitted for revalidation should be:
  in working order,
provided with an exhaust-gas sampling probe complete with its connecting cable,traded on the grounds of the MID directive or have a type-approval certificate.
---
Please contact us for any information on re-verification and calibration of the analyser, as well as the conditions of acceptance for testing.